Auto Meetering AMR
The number of companies and institutions turning to Smart Metering is increasing lately at a very rapid rate.
C.P. Envirosystems ltd can provide all the components and engineering as well as commissioning for Smart Metering systems related to water, gas and electricity data management.
The systems can be implemented as wireless drive-by systems used by utilities personnel, or as wired M-Bus network.
Smart Metering can provide all the necessary information for accurate data management control and billing, thereby saving time and working efficiently. Natural resources such as water will not be wasted by detecting leakages effectively.
Please press on the icon below to view in detail the various capabilities of the system.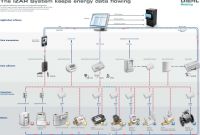 Below please view an example of how the system is applied to the water treatment plant of a beverage industry.